3 Perfect Places to Picnic in Long Beach CA
Posted by Andy Dane Carter on Wednesday, December 9, 2020 at 9:47 AM
By Andy Dane Carter / December 9, 2020
Comment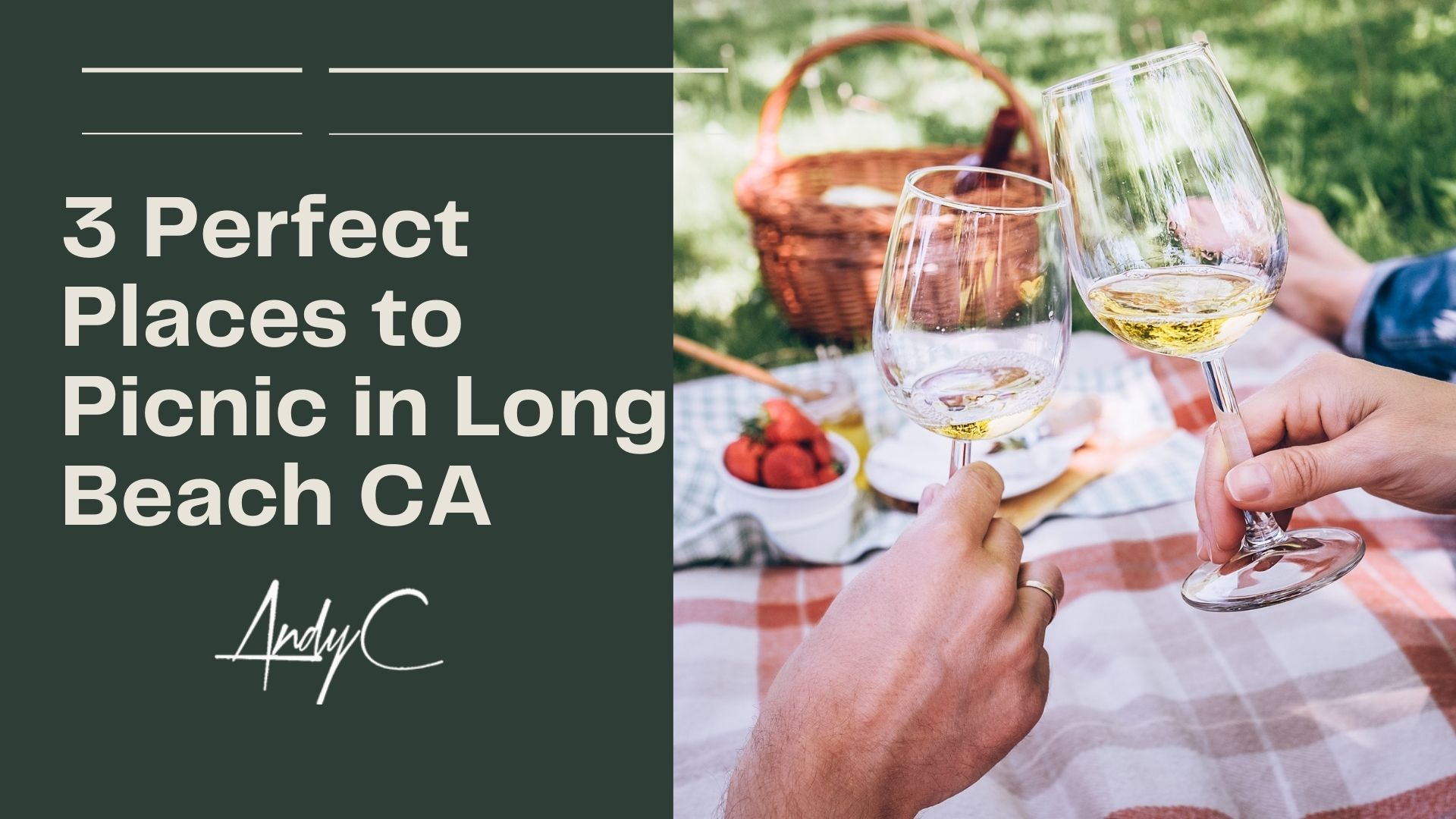 As parks and beaches remain open, many residents are enjoying the outdoors with daily exercise, however, it is the perfect place to also enjoy a nice picnic lunch or dinner. The best part about picnicking is that you have a huge space to work with so you can easily find a secluded area to take in the views and enjoy your meal.
While the stretches of sandy beaches are always a great option to choose for picnics, there are three parks that stand out among the rest as great places to bring your basket and set up a meal. Unfortunately, as COVID numbers continue to rise, it is important to remember to keep your distance and plan your picnic around a time where the park may not be as busy. For example, a Thursday evening picnic may be more serene, peaceful, and less crowded than a Friday.
Bluff Park
Whether you prefer to picnic in the sand or grass, sun or shade, Bluff Park provides it all. A walking path is placed above the beach so you can enjoy your meal and people watch from a safe distance, or gawk at the furry friends who also enjoy the park. You can find Bluff Park at 2500 E Ocean Blvd.
Related: Exploring Long Beach: Bluff Park
Shoreline Park
Shoreline Park provides ample amounts of picnic tables, many of which are even fully shaded allowing for those who enjoy the sun and shade to find the perfect spot to enjoy a bite to eat. Additionally, you can take in views of the lighthouse, watch ships go by, or take a leisurely walk along the walking trails. Shoreline Park is located at 200 Aquarium Way, right next to the aquarium.
Hilltop Park
Hilltop park provides stunning views of the city and is best known for its views of the city as the sun sets and rises. You can often find an ice cream van parked nearby which allows for a great sweet treat once you've finished your meal. Hilltop Park is located at 3251 Dawson Ave.
Related: Best Dog Beaches Near Long Beach
Wherever you decide to head to the sandy beaches or one of the surrounding parks, when choosing to picnic in Long Beach you are sure to enjoy your meal. Whether you plan to make it a weekly occurrence, or simply save picnics for special occasions, Long Beach has enough parks and picnic areas to enjoy for weeks on end.
If you're currently searching for a new home in the Long Beach area, are in need of a qualified sellers' agent to assist you with the sale of your property, of have any general questions regarding Long Beach real estate, please feel free to contact our office at any time.