4 Tips to Staging a Kitchen to Sell
Posted by Andy Dane Carter on Thursday, July 2, 2020 at 11:05 AM
By Andy Dane Carter / July 2, 2020
Comment
The kitchen is the gathering place; it's the meeting room for everyone in the family to come together and head out for the day, so, naturally, the kitchen needs to be one of the premier places to stage and present when selling your home. If you focus on no other rooms in the house, and I sincerely hope you don't just do this, but, if you only work on one room, make it the kitchen. The kitchen can literally sell the house if staged properly.
Plus, you don't have to be a perfect housekeeper to stage a kitchen perfectly. There are some excellent tips and tricks that you can do to your kitchen to make it sparkle.
Here are some great tips to keep in mind when staging your kitchen if you plan on selling your home.
#1. De-clutter.
This should be one of the top things you do in any room of your house. Simply pulling out half of the items in drawers, cupboards, pantries and on shelves will make the area seems so much cleaner and clutter-free.
Clear off the top of the refrigerator leaving only one or two decorative items. Clear off all the magnets and anything else on the refrigerator. Clear the countertops completely and put small appliances out of sight. If you have a pot rack hanging from the ceiling, you might consider taking it down as buyers are looking for a lot of storage and if you don't have storage in the cupboards, they may think the kitchen is too small.
Hide the trash bin and hide everything around the sink for washing dishes. Trust me, people know you wash your dishes, but they don't want to see scrubbers, rags, sponges and detergents sitting out and about. Organize inside the refrigerator, yes, actually inside the refrigerator because buyers will work. Rearrange the contents of cupboards and drawers removing large items to make it look like there's a lot of space.
#2. Paint.
A little bit of paint can really make a world of difference. You want something neutral and nothing too dark or bright, especially if you have a smaller kitchen. It will refresh the backdrop, and give you an updated look without a lot of money.
#3. Clean.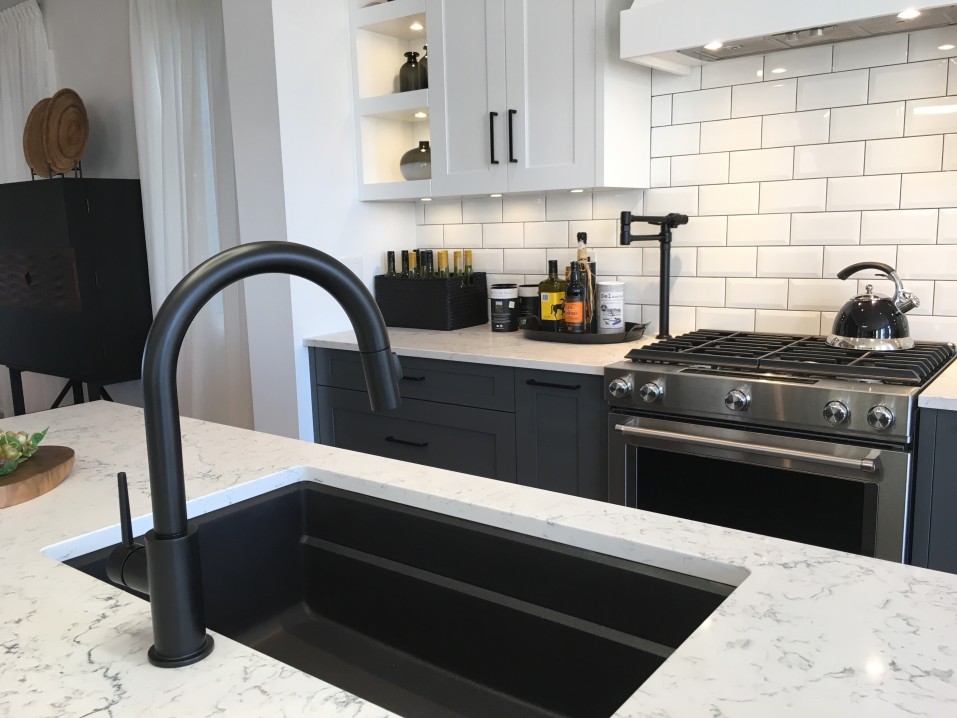 Cleaning the kitchen could be one of the biggest shops you have in the house beside the bathrooms. You want this kitchen the cleanest you've ever had it and that might mean calling in a professional cleaner. While your home is on the market it might be a good idea if you can afford it, to hire a professional cleaner at least once a week.
Related: 9 Creative Tactics to Selling a Luxury Home
#4. Details.
Little details can really make the home sparkles such as a new kitchen faucet, new hardware for cabinets and drawers, new artwork or a striking centerpiece for large counter space or eat-in kitchen table.
Staging a kitchen does take a little bit of work but the payoff is excellent. Buyers will immediately go to the kitchen first and foremost so having it staged appropriately is a good place to start for an excellent offer.
Want to know what your Long Beach Home is worth? Fill out the form below to find out.