6 Must Have Features in a Beach Home
Posted by Andy Dane Carter on Thursday, December 17, 2020 at 7:01 AM
By Andy Dane Carter / December 17, 2020
Comment
Owning a beach home is a dream among many, however, many people who call Long Beach home have made this dream a reality. Whether you currently own your beach home, or you are searching for the perfect spot on the sand, these few features are a must-have when it comes to beachfront living.
Related: Things We Wish We Would Have Known Sooner When Moving To Long Beach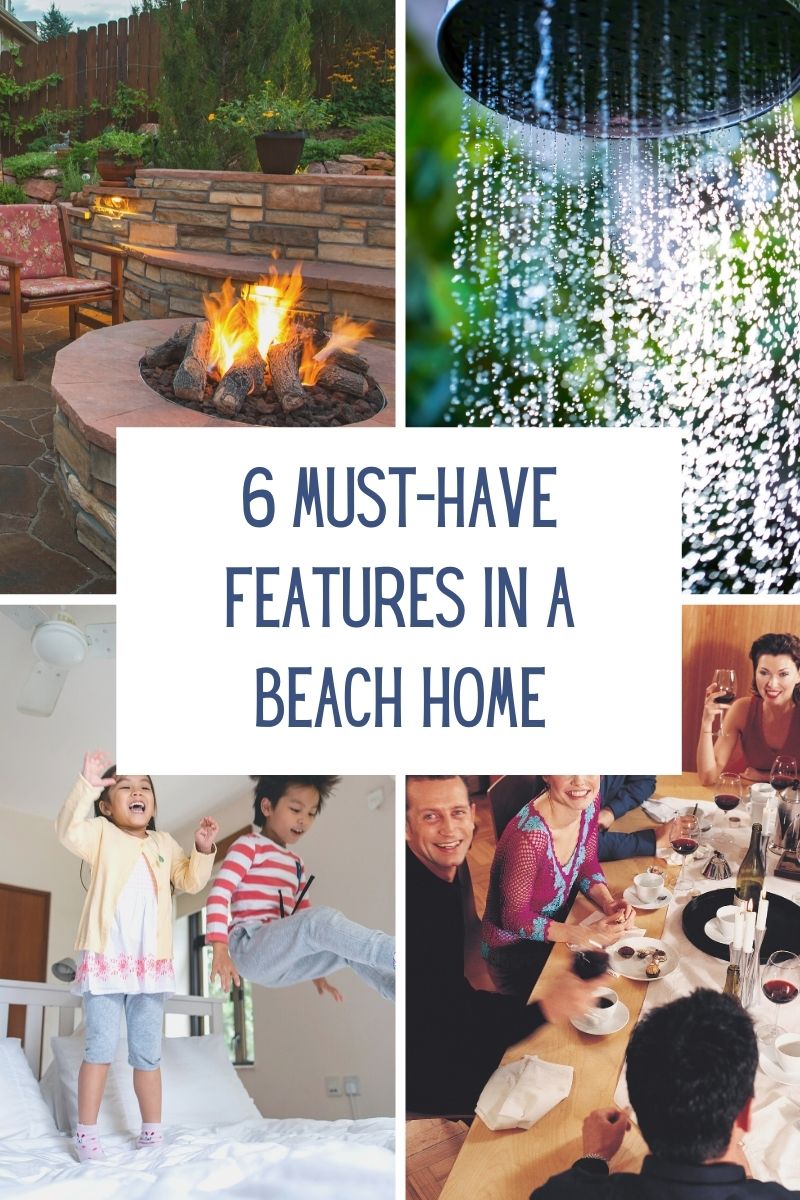 #1 Outdoor Fire Pit
There is nothing more relaxing than sitting by the fire while you watch the waves or gentle ripples of the water. Whether you sit by the fire with a book, friends, or enjoy a S'more, an outdoor fire pit is a must.
#2 Outdoor Showers
This may seem like a no brainer; however, many beach homes won't have the outdoor showers that are necessary to help rinse the sand off of your feet. Outdoor showers are the perfect way to help eliminate the amount of sand that is tracked inside.
#3 Outdoor Furniture
You don't enjoy a beach home by sitting inside. Outdoor furniture is a must. Not only should your furniture be inviting, but you also want to make sure that it is built to withstand the salty air and ocean breeze and is also comfortable as you will most likely spend a lot of time outdoors.
Related: Is the Real Estate Market Crashing?
#4 Guest Bed
As much as you love living on the coast, so will your friends and family. If you don't' have the space for a full guest room, make sure to have a sofa bed so that friends and family can come to enjoy some time with their toes in the sand.
#5 Entertainment and Games
No beach house is complete without board games. From games, puzzles and books to an outdoor movie screen and projector system, your beach home should be well equipped with multiple different entertainment options.
#6 Throw Rugs
As temping as soft lush carpeting may seem, you should make sure your beach home has hardwoods, tile or laminate flooring vs. carpet. Sand will ruin your carpets faster than other flooring materials, so should you want a pop of color or a space that features carpeting, try using a throw rug or area rug as these are easier to clean.
If you already own your home, try adding in a few of these must-have features to ensure that you are enjoying your beach home to its fullest, and, if you are currently searching for a new home, make sure to make a list of your must-haves, and keep an eye out for some of these highly sought-after beach home features.
If you're currently searching for a new home in the Long Beach area, have questions regarding Long Beach Real Estate, or want to speak with a qualified real estate agent, please feel free to contact our office at any time and we would be more than happy to assist you.
More Resources for Home Buyers