Selling a Waterfront Home in Seal Beach and Long Beach
Posted by Andy Dane Carter on Wednesday, October 14, 2020 at 1:49 PM
By Andy Dane Carter / October 14, 2020
Comment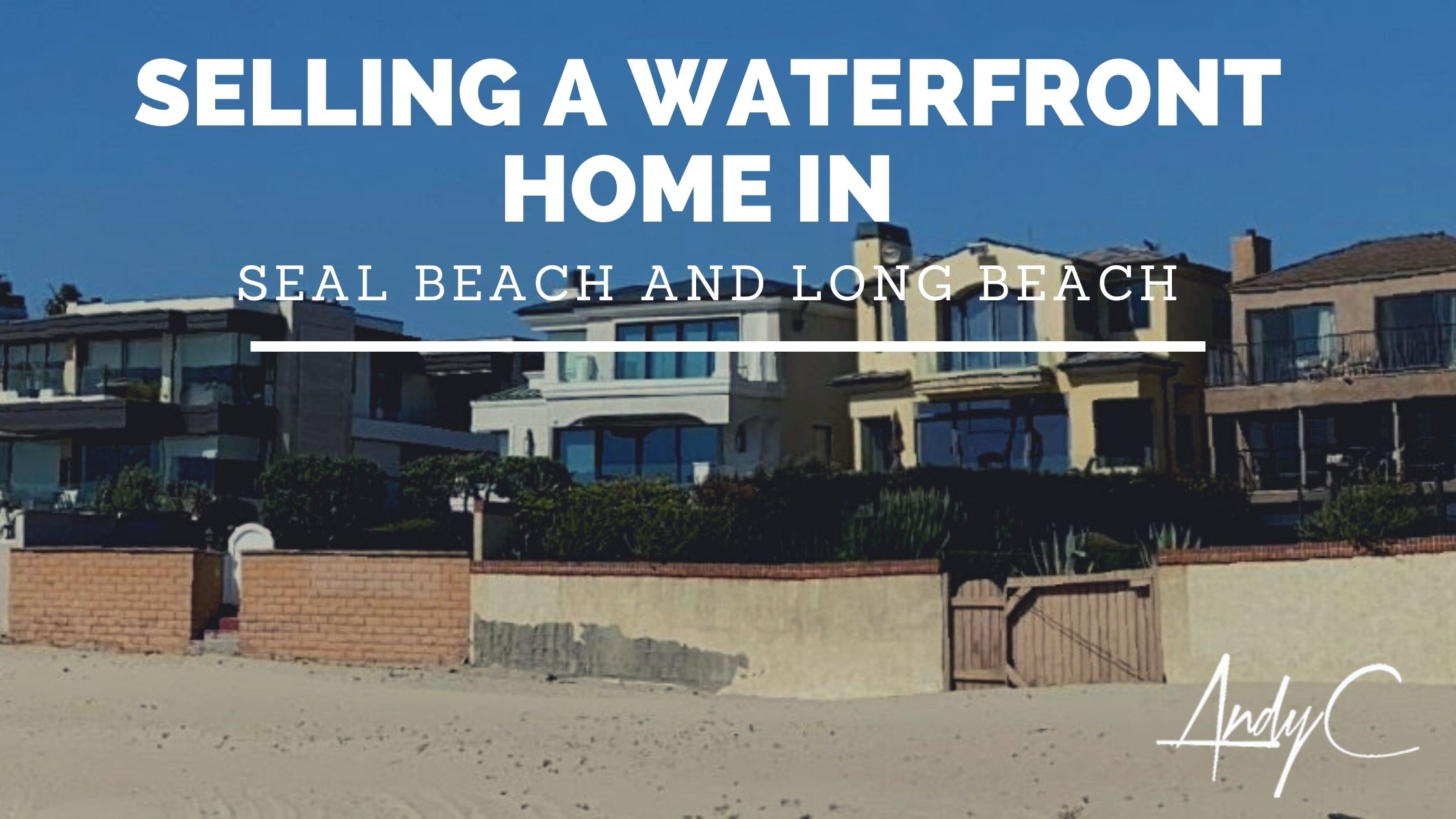 When it comes to selling a home you always want to be sure that you highlight all of the positives to help your listing appeal to more buyers. One of the biggest mistakes you can make when choosing to list your home is having the notion that "the home will sell itself." While in many cases a property does in fact boast features that will draw in buyers, you should still try to highlight other features that may not be as noticeable or could draw negative attention thus lowering the perceived value of the home.
Related: 9 Things You Must do When Selling a Luxury Home in Long Beach
Waterfront properties have been some of the most coveted real estate for decades, and yet, oftentimes they sit on the market longer than expected. This can be caused by a large array of reasons ranging from the current market, pricing, rates, presentation, and more. While many homeowners feel as if their home has immense value, often exceeding the actual value, it is important to try and put emotion aside and truly let the property shine.
If your property has a beach as part of the backyard, a simply raking of the sand can often give the yard new life. While in most areas, you are not allowed to bring in new sand, by raking out seaweed and debris and giving the sand a smoothing rake, the beach instantly looks ten times better than before, all with little to minimal effort.
Docks are very coveted in regard to waterfront property; however, they can easily make your property look less than appealing. While docks are generally built to last, and the structure of the dock may still be intact, the wear and tear can cause a visual eyesore. If your dock is looking less than perfect, it is recommended to refinish the dock either by sanding and staining or replacing faded artificial decking materials.
Related: 5 Things to Know About Owning a Beach Home with a Dock in Long Beach
Outdoor entertainment is a huge commodity in Long Beach and many other waterfront cities. When purchasing a home in the Long Beach area many buyers are searching for the perfect outdoor space to host get-togethers, roast marshmallows, or kick back and relax. Give your outdoor space a quick facelift by adding a few brightly colored chairs, replacing worn or sun-faded cushions on all outdoor furniture, or replacing the rock in propane fireplaces/adding large chunks of new wood to wood-burning fireplaces to help them look more visually appealing.
Many buyers are all about the outdoors and making the most of living in the sunshine state, and your listing should be no exception. By highlighting and maximizing the outdoor features of your home, you are not only opening up more potential for buyers but also ensuring that your listing will stand out among the rest.
For more information on Long Beach, the real estate within, or for any questions, please feel free to contact our office at any time and we would be more than happy to assist you.
Related: Do You Need a Virtual Tour in Your Listing?
How Much is Your Waterfront Home Worth?