The 3 REAL Keys to Buying a Home
Posted by Andy Dane Carter on Wednesday, September 23, 2020 at 9:22 AM
By Andy Dane Carter / September 23, 2020
Comment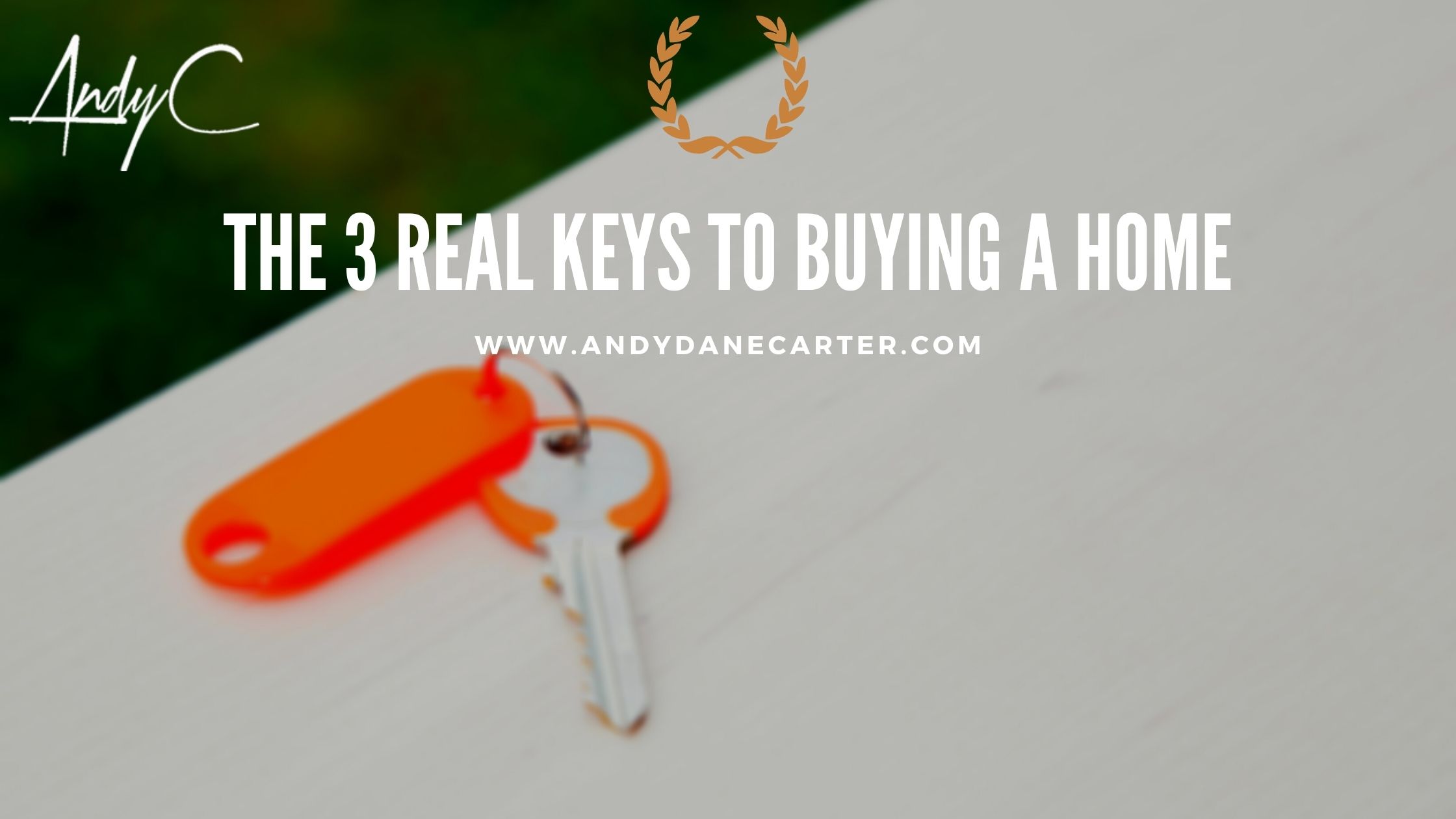 We've all heard it dozens of times; MSN has a feature every other week about what buyers can do, mistakes their making, and tips for home-buyers. Just give us the facts and what we really need to know.
Well, the fact is that there are some things that buyers need to know before they purchase a home and most of them don't. They think they've heard it all and know all there is to know about buying a house. Yet time after time we come across buyers that didn't know this or that about buying a house. Many times, they've lost money, been scammed out of negotiations, and been charged too much for things that should've been free.
Here's the real deal when it comes to what buyers should know and probably doubt about purchasing real estate. 3 REAL Keys to Buying a Home
Get Your Own Agent
You need a buyer's agent. This is not just another scam to give another agent part of the commission. This is truly a way to get you the best deal and the best terms on any particular purchase. Buyer's agents only get paid from the seller's commission, not from the buyer, so it cost the buyer nothing to use an agent. Plus, buyer's agents only have the buyer's best interest and price at heart. They are not concerned about selling any particular listing or property. Buyer's agents will get paid no matter which home the buyers choose so using one is practically a no-brainer.
Stop Looking at the Wrong Homes
Don't waste your time with homes you can't afford. When the lender gives you a maximum price range that doesn't mean go $10,000-$20,000 over. Remember, the lender has determined how much in monthly payments in your budget can afford and if you push those limits you will be stretched each month farther than you really can't afford. It's best to look at homes $30,000-$50,000 underneath your budget and then you'll have a little extra each month for repairs or homeowners insurance and taxes. If you do choose to go over, considering offering less than the asking price. This can keep your purchase price under your budget yet possibly get a home worth more.
Trust Your Agent
You cannot have the keys until the transaction is closed. I can't tell you how many times buyers have asked to have the keys ahead of time, before signing, or just to go in and measure and look at things. Unless you are with your buyer's agent, you cannot enter the home before the deed is recorded and the monies have been dispersed. It is against the law for your agent or the listing agent to hand over the keys before the transaction is closed. Remember, anything can happen and tell the deal is done.
These may be simple things but most of the time buyers don't realize the rules, regulations, and benefits that buyers need to adhere to or may enjoy.
Think you're ready to buy? Let's go! I specialize in the Long Beach CA real estate market and micro-communities such as Naples Island, where our office is located, Belmont Shore, Belmont Heights, The Peninsula, Park Estates and Alamitos Heights
Start the Buying Process Here