The Best Waterfront Restaurants For Every Type of Palate
Posted by Andy Dane Carter on Monday, September 28, 2020 at 11:34 AM
By Andy Dane Carter / September 28, 2020
Comment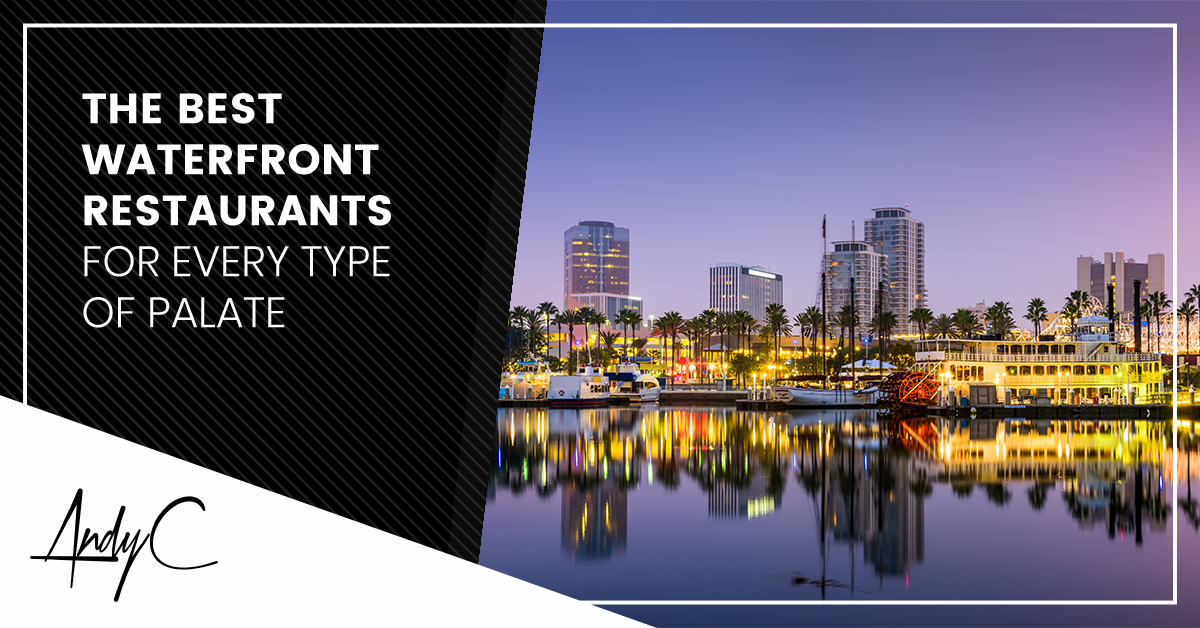 After a relaxing day of walking along the beach, what better way to end the day than with a delicious meal at a local waterfront restaurant? Skip the burger joints and try one of these iconic Long Beach restaurants that offer sumptuous meals to suit every palate. Here's our ranking of the best waterfront restaurants in Long Beach.
Starling Diner
This restaurant might have "diner" in the name, but this isn't a greasy spoon diner with frozen beef patties and thawed chicken tenders. Instead, you're in for an extravagant meal with ingredients like blue crab, smoked salmon, spicy chorizo, and local cheeses. Whether you're stopping in for breakfast or enjoying a sit-down lunch, this meal will probably be remembered as the highlight of your day.

For breakfast, you can enjoy house-made bruschetta, smoked salmon with capers, and freshly scrambled eggs loaded with ingredients like goat cheese, sausage, and roasted vegetables. Stop in for lunch, and you can enjoy a hot sandwich and a cup of soup. They also sell specialty items like french toast, breakfast polenta, chicken salad, BLTs, and homemade pot roast. Whether you're looking for a light lunch or something a little heartier, one-stop at Starling Diner will give you the energy you need to enjoy the rest of your day.


Boathouse on the Bay
Enjoy a sit-down dinner on the coast with a stunning view of the Alamitos Bay. You can watch the waves lap against the coast as you listen to live music and enjoy a formal meal that's second to none. The Boathouse on the Bay is popular for reservations and special events, so if you've got a celebration coming up, consider inviting your guests to a meal at this one-of-a-kind restaurant. You can also enjoy a regular meal if you want to see what all the fuss is about.

For lunch, enjoy dishes made from freshly caught seafood like oysters on the half shell, fried calamari, New England-style clam chowder, fish sandwiches, and tacos, and seared seafood entries piled high with roast vegetables. You can also enjoy melt-in-your-mouth steaks and tasty veggie burgers. If you're joining the Boathouse for breakfast, try brioche French toast, hot scrambled eggs, avocado toast, and other brunch specialties. They also offer a kids' menu, so you can bring the whole family along.

In addition to their regular menu, the Boathouse on the Menu has specials and seasonal options that change every day. Each visit is unique, and you never know what you're going to get!


Tantalum Restaurant
With brightly lit outdoor seating, you can close out the evening with a luxurious meal right on the waterfront. Enjoy the lights flickering in the water and the sun setting behind the coastline as you tuck into a meal of fresh seafood or mouthwatering steak. You can pair your meal with a freshly mixed cocktail from the menu, or go with your favorite craft beer or bottled wine. Whether you're looking for a romantic night for two or want to treat your entire family, Tantalum is one of the premier restaurants on Long Beach.

Start off your meal with a savory appetizer like Kobe beef sliders, chicken lollipops, or beef and fries prepared in duck fat. For the main course, you can enjoy bacon-wrapped scallops, flaky seared salmon, spicy buddha rice, or a spicy wasabi-encrusted filet. At the end of the meal, try a sweet dessert-like banana bread pudding or chocolate lava cake. The food is hearty and filling, but it won't weigh you down in the California heat. This isn't your everyday waterfront restaurant--this is a delicious sit-down dinner that requires your time and attention.