The Top Shopping Spots To Walk to In Long Beach
Posted by Andy Dane Carter on Saturday, September 19, 2020 at 10:03 PM
By Andy Dane Carter / September 19, 2020
Comment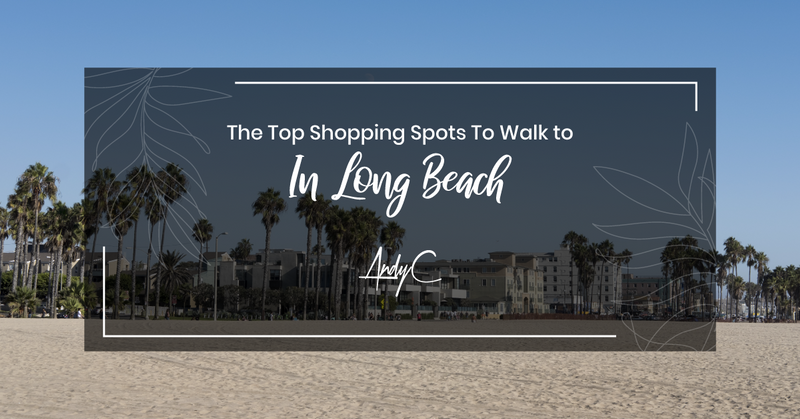 The Long Beach, CA area is a great place for anyone to work, live, or visit. There are a lot of great draws to this area of California that can include the local beach, great restaurants, golfing, and other outdoor activities and nice weather. Another one of the draws to Long Beach continues to be the great shopping districts that are full of a wide variety of different retailers. When it comes to Long Beach shopping, there is a range of different shopping spots to consider.

Pike Outlets
Almost anyone will love a nice outlet mall. For those that are in the Long Beach area, the top outlet mall option is the Pike Outlets. One of the main selling points to the Pike Outlets is the wide range of shops and restaurants as well as a major renovation that took place just a few years ago. There are many national retailers that operate outlet stores here including Nike, Gap, and H&M. However, this is also a great destination due to the other onsite amenities. The mall frequently hosts outdoor parties and festivals, a regular farmers market, and has a great location.

Second Street Shopping
If you are looking for a more urban and modern shopping location, the Second Street shopping district is a great place to be. When you come to this shopping district, you will have more than a mile of street that is lined with stores. Along this shopping district road, you can enjoy a mix of local boutiques and top national retailers including Banana Republic. Best of all, this shopping district offers some very scenic spots. It is located parallel to the shore and can also give you access to a local beach if you want a break from the shops.

Retro Row
Those that are looking for a different form of experience and want to see another side of the Long Beach area, coming to Retro Row is a great idea. This is one of the fastest-growing retail districts in the Long Beach area and it is located along 4th Street. When you come here, you can enjoy some classic independently owned shops that sell a wide range of products ranging from music records to kitschy collectibles to vintage items. There are also plenty of places nearby where you can grab a great meal or coffee.

Long Beach Town Center
Another major shopping center and district to consider in the Long Beach area is the Long Beach Town Center. This is a major power center that has more than 1,000,000 square feet of space. While it is not as scenic as some of the other shopping options in the area, it does have great accessibility being right off of I-605. At this shopping center, there are more than 50 different stores, most of which are national chains, a movie theater and plenty of space for outdoor parties and events.

Shoreline Village
The Shoreline Village is another great place to visit when you are in the mood for some shopping. This is located near the water and offers great views of the nearby harbor. While it is not as large or as full of national retailers as some of the other options, there are some very nice shops that you can choose from. This is also a great place to enjoy a quick meal or drink at the end of a day.

Long Beach, CA continues to be well known for its local amenities, which includes its range of different top shopping spots. These are among the top shopping areas in the entire city and surrounding area. Here, you can find many of the top national and local retailers that can help anyone find what they are looking for.