5 Things to Know About Owning a Beach Home with a Dock in Long Beach
Posted by Andy Dane Carter on Tuesday, August 18, 2020 at 7:02 AM
By Andy Dane Carter / August 18, 2020
Comment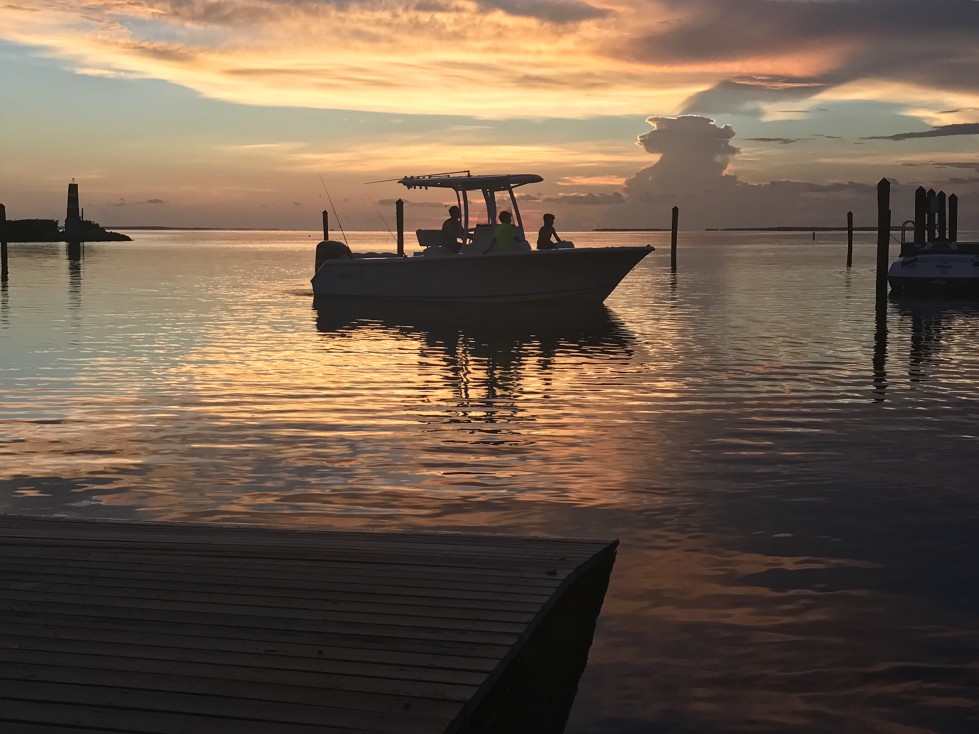 Buying a home in Long Beach, especially around Naples Island, means you're more than likely going to get a home with a boat dock and some beachfront or waterfront property. Maybe you're looking for that specifically and you want to learn as much about buying beachfront or waterfront homes as possible. This is great advice because buying a waterfront home, especially a property with a boat dock, is different than a traditional home. There is more maintenance and items you might not have even thought of versus a traditional house without any water.
All around the perimeter of Naples Island, most homeowners have a boat of some kind. Whether you're looking to buy a boat or already have one and need a waterfront home, here are five things you should know about buying beachfront property or waterfront home with a boat dock.
#1. What kind of boats can you use?
The main reason you're buying a home on the water is to use the boat and be close to the beach, right? So it would be very disappointing to own a property that has restrictions on the type of boats you can use. Make sure you check with any homeowner association or local ordinances with the type of boat that you can use for the area in which you're buying. Some may have restrictions on noise levels, size, and capacity.
#2. Are there any other restrictions?
Some areas may have certain restrictions that may include docking, seawall maintenance, exterior fixtures, and the like, so check with local ordinances or even neighbors that have boats and have lived there for quite some time. Chances are they know the rules and can convey them to you quite easily.
#3. Are there boat conveniences nearby?
Will you need to get gas for your boat on a regular basis? How far away is the closes fueling station? Are you looking to boat to the nearest restaurant or just out to the water for a day on the ocean? Where you want to go with your boat can make a difference as to where you want to buy. Homes along Alamitos Bay may have more restrictions as far as the hype going under bridges such as 2nd Street or Appian Way. You'll want to make sure that your boat can traverse all the waters that you want to explore.
The Alamitos Bay Marina is located just southeast of Naples Island, so if you have a boat but can't necessarily buy a boat dock property, this might be the closest location to moor your boat.
Related: 3 Things to Know About Lakefront Homes
#4. Care of the dock.
A boat dock will definitely need maintenance throughout the year. A floating dock may need to be removed or relocated during the winter months and lift docks should be winched up so that the legs closest to the shore are at least 5 feet above the normal summertime water level if it changes throughout the year. A permanent dock can withstand certain types of weather, but it's important to understand what kind of maintenance your dock will need. This is something to ask of the previous owners before buying, and how to properly maintain it throughout the year.
Related: Why using a buyer's agent is so crucial!
#5. Flood insurance.
Depending on how close the house is to the water, your property may need additional flood insurance. Be sure to check with the listing details, ask neighbors about any additional insurance they have, and contact your homeowner's insurance about any additional hazard insurance you may need when you purchase the property. This may or may not affect your decision to buy the property. However, not knowing what you need and then realizing after you've purchased the property that your lender requires hefty insurance could be spendy.
#6. Home inspections.
When purchasing waterfront property, make sure you choose a home inspector that is well-versed in dock inspection and the differences that a waterfront property conveys. If your home inspector is not familiar with the regulations and details on a waterfront property, you could end up regretting your purchase down the road. Have someone that is well familiar with buying beachfront and waterfront property throughout Long Beach.
Understanding is much as possible about buying a waterfront home in Long Beach is crucial to making a well-informed decision. There are thousands of waterfront homes in our area, many of which are on Naples Island. Most every home along the shoreline has a dock and most homeowners have a boat of some kind. If you want to join the rankings, it's important to understand all the details involved in buying a waterfront home.
Because my office is actually located on Naples Island, I am very familiar with pine waterfront and beachfront homes. I can help you find the right property for your needs and offer tips and suggestions on buying waterfront property, what to look for in a dock, and any specific details we might run into.