Things to Do on Mother's Beach
Posted by Andy Dane Carter on Tuesday, September 8, 2020 at 7:53 AM
By Andy Dane Carter / September 8, 2020
Comment
Looking for something fun to do this weekend? Perhaps it's time to spend the day at Mother's Beach, also known as Marine Park. Located at 5839 Appian Way in Long Beach, Marine Park is nestled on the northern shores of Naples Island, just seconds from the ocean. This narrow, sandy beach facing the Marine Stadium and Alamitos Bay is a great place for swimming, playing, and water recreation. There's plenty of parking and if you're looking for something fun and unusual, rent a few kayaks for the day and head out onto the bay.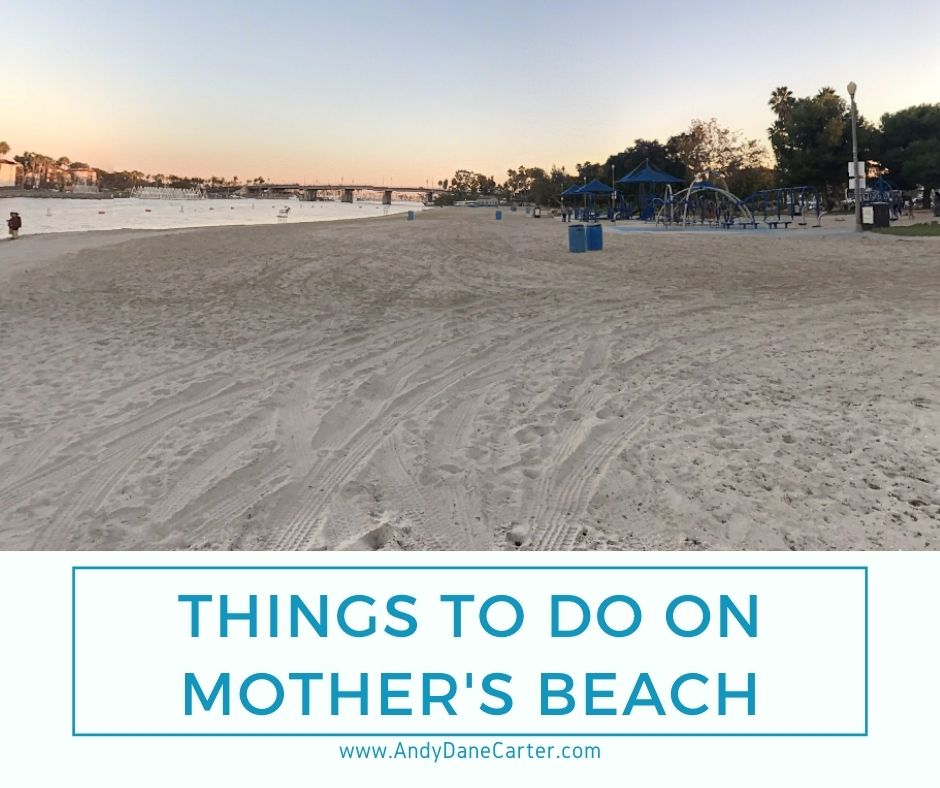 Of course, one of the best things about living in Southern California is our miles of sandy beaches and near year-round perfect weather. You can visit beaches at any time of the year and Mother's Beach makes an ideal place for kids of all ages. This speech is known for its gentle waves, playgrounds, and his reputation for being extremely kid-friendly. I know that as we head into the school year, more and more parents are looking for ways to enjoy the outdoors, get outside, and change our scenery. But, Mothers Beaches actually a little bit of a local secret and somewhat hard to find. There are plenty of beaches around Southern California called Mothers Beach, but the one on the shores of Naples islands is my favorite. There is always a lifeguard on duty during peak seasons and it's a great beach for kids as it offers a sandy area as well as a grassy play area.
This 12 acre Lagoon Park offers easy walking distance from many of the area's hotels and restaurants as well. It offers playground equipment, sheltered picnic tables, easy access to restrooms, and makes a perfect place for those with young kids. Because of the gentle waves and shallow beach, parents can enjoy relaxing without worrying about the concern for rough waves. There's even a paved ADA ramp to the waterline.
Rentals
There are plenty of things to get your heart rate up as well on this half-mile crescent-shaped beach. There are volleyball sand courts, standup paddleboard and kayak rentals, water yoga classes nearly every weekend, and a beach boot camp class uncertain mornings.
There are many restaurants within walking distance to Mothers Beach as well as a few convenience stores nearby. It offers a guest dock that can be utilized for 15-minute tie-ups and the dock is a boarding and drop off location for the summer seasonal water taxi service of the Marina del Rey WaterBus.
A short drive to the opposite side of the water is the Marina Pacifica Mall, where you will find several restaurants like the Ocean Market Grill, Starbucks, a movie theater, and multiple shops and markets.
This is a great location to spend any summer afternoon. The water is warm, shallow, and calm. However, you don't need to be a little kid to enjoy Mothers Beach. It's a great place to throw down a blanket, enjoy some peace and quiet, read a good book, and be no more than a short walk distance from great food and shopping. The next time you're in the Long Beach area, head on over to Naples Island and check out the beautiful Marina Park "Mothers Beach" today.